CRU LE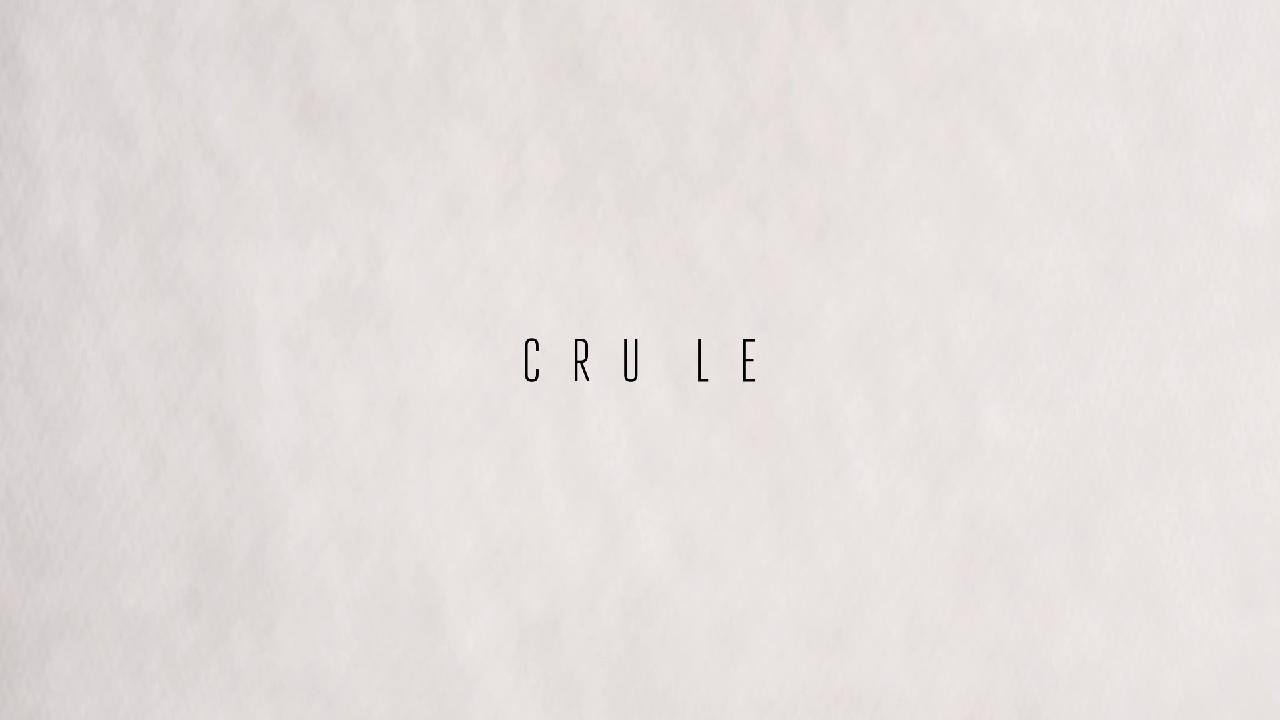 Collections
Women's RTW, Women's Beachwear
CRU LE is a sustainable and innovative fashion brand that arises from the love for a garment and the will to in still the same feeling towards its wearer. Quality and Made in Italy are core values for the brand, which takes root in a circular business model, joining together a versatile design and sustainable, recycled raw materials.According to the founder Letizia Cruciani, who constantly draws inspiration from a life in close contact with nature and from worldwide travels, «CRU LE is a form of environmental activism».
Each creation matches that full-blooded, sincere and strong side of Maremma's rural life. An unrefined andrough world, where to wear comfortable and durable garments to make the most out of. Where there is no room for waste. Beautiful, useful and necessary: these are the three key points of each CRU LE creation, strictly inserted in capsule collections. The love for minimalism, for the essential and for the functional gives life to a smallnumber of garments, designed to be easily combined with each other throughout the year. A collection that knows no expiry date, not only for its style, but also for being available on an ongoing basis. Everything aims to maximize the wardrobe and its management time. The hard but sensual lines of CRU LE mark an unconventional woman; at the helm of her own ship, busy tracing her own route.It emerges a femininity never taken for granted, which sees in fashion timeless art to wear every day.

CRU LE was launched in January 2020 in Milan as one of the 10 finalists of the Wsm-Smart Contest, a contest for innovative fashion startups. Thanks to this award, CRU LE presented it's first collection at theWhite Show. After participating in Circularity Ideathon, a project with FTA and Salvatore Ferragamo, CRU LE was selected for the Altaroma Showcase in September. The CRU LE collection was then presented in Paris and took part in the Maker Fair Rome as a selected brand. In January 2021, CRU LE collaborated with Econyl® in launching its beachwear line, CRU LE B, and opened its first store. In February 2022 CRU LE was selected for the Altaroma runway show.
Showrooms & Contacts
Letizia Cruciani
Designer

Letizia Cruciani is an Italian designer and entrepreneur. She was born in Grosseto where she spent her free time developing her passions including sewing, hiking and sailing. Afterhigh school she moved to Florence to continue her education.
She studied abroad in Estoniawith the Erasmus Program and graduated with honors in 2015 from the Academy of Fine Arts in Florence. After graduating she moved back to her small hometown where she managed her family's two businesses and apprenticed as a goldsmith, fine-tuning her jewelry-making skills. In 2017 she split her time between Rome, furthering her education in Fashion Design at theAccademia del Costume e della Moda, and Milan, studying sustainability and circularity at Fondazione Gianfranco Ferrè (OOF). In 2020 combining her passions for sustainability and fashion she founded CRU LE, asustainable fashion brand focused on quality, circularity and minimalism.

The brand was awarded as one of the most innovative sustainable startups at WSM-Smart Contest in Milan, showcasing the first collection at White Show and at Altaroma in Rome. CRU LE's collection was also presented at a showroom in Paris. In the same year, Letizia Cruciani was selected to participate in Circularity Ideathon, an event in collaboration with Ferragamo to create new circular business models for the fashion luxury industry. She was then invited to speak in the Panel "Upcycling: A New Business Model" during the Maker Fair Rome. In 2021 she launched CRU LE Beachwear, her swimwear line in collaboration with Econyl® and she has been invited as a guest lecturer in universities including Accademia del Costume e della Moda, Lumsa, and SDA Bocconi, and start teaching her our course in 2022 at ITS of fashion in Grosseto. In the same year she was selected with her brand to show the collection at Altaroma runway show and she started to collaborate as eco-designer with the Monitor for Circular Fashion, an observatory on sustainable fashion created by SDA Bocconi.
Boutiques
Boutiques
CLU LE
corso della Libertà 40
58043 Grosseto, Italy
---
Selection of Multilabel Boutiques
Videos
---
Recommended
Restaurants by
CRU LE
RESERVED AREA
Showroom Online Access
---
Sign In