Daniele Ghiselli Showroom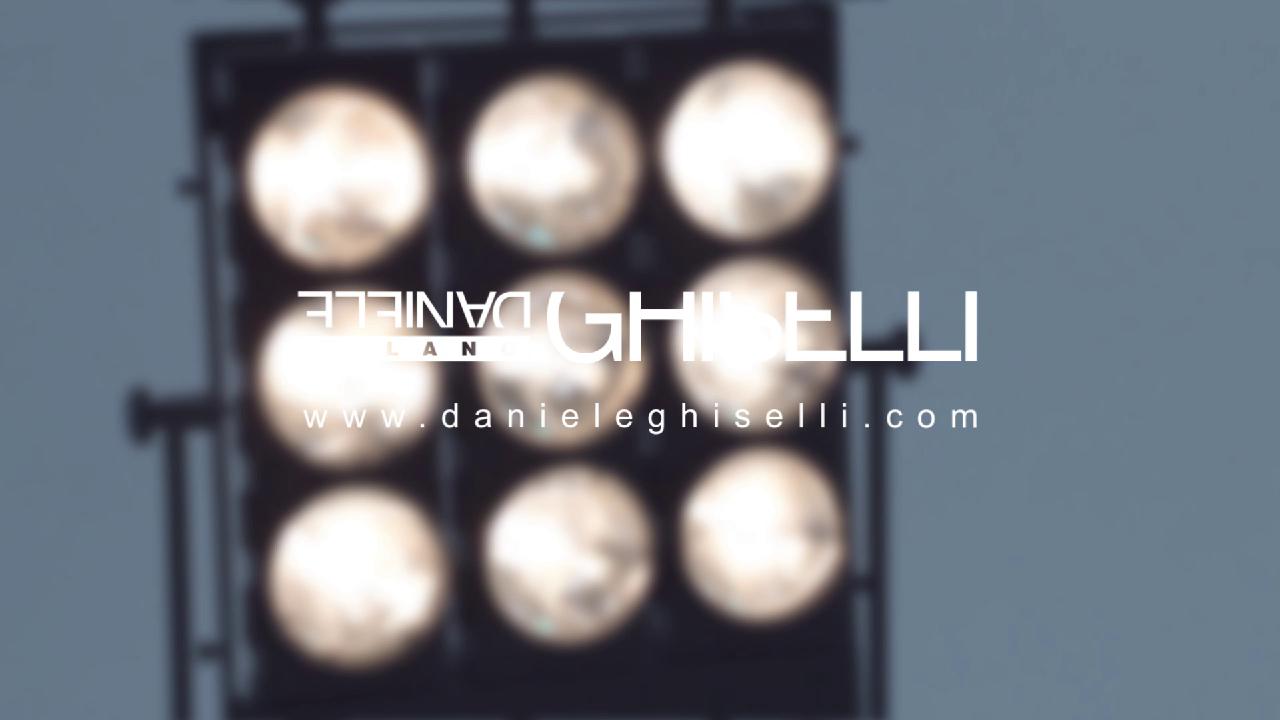 Daniele Ghiselli Showroom
The Daniele Ghiselli Showroom is housed in a thousand square meter space, in Via Sidoli 19, Milano (HQ).The international distribution and high service to top retailers are supported through the second showroom in Paris. For over two decades Daniele and his staff has been keen to find new talents and helped to launch and establish the collections of important designers such as Helmut Lang, Micheal Kors, Viktor & Rolf, Raf Simons, Matthew Williamson, Andrew Mackenzie, Walter Van Beirendonck, Carol Christian Poell, Julien Macdonald, Luella, Mulberry and many more.

With his strong fashion background, each season, Daniele curates the showroom showing men's and women's ready to wear and accessoires brands whichperfectly complement each other.
He is also very proactive in selecting and supporting new designers, who are added to the brand selection each season and make the Milano and Paris showroomsa must-go-to for top Italian and International retailers alike.

Operations:​
Brand Positioning
Designers Scouting
Commercial and Distribution
Product Development
Retail and Merchandising
Communication and Marketing
Showrooms & Contacts
Press contacts
Contacts

Press contact

Press room @ Daniele Ghiselli showroom

Barbara Parisotto

press@ghiselli.com
Sales campaign
Sales campaign SS23
from Monday September 12 2022
to Monday October 10 2022


via Sidoli 19
20129 Milan

Savina Capuzzolo
P : +39 02 73 88 900
Facebook Instagram
W's RTW: Ava Adore, Birélin, Cras, Elleblue, Front Row Shop, Hayley Menzies, Ivy Oak, Le Twins, Sisters, Urbancode.
W's Acc.: A.Bocca (shoes), Hvisk (bags), J&M Davidson (bags), Serpui (bags), Free People (shoes), Thomas Neuman (shoes).
W's & M's Acc.: Aspinal of London (bags), Il Bisonte (bags).

Collections
R.T.W. Women's
Sales Areas
Ava Adore
Worldwide
Birelin
Worldwide excl. : Turkey
Cras
Worldwide
Elleblue
Worldwide
Front Row Shop
Worldwide excl. : China , United States
Hayley Menzies
Worldwide excl. : Ireland, United Kingdom, United States
Ivy Oak
Worldwide excl. : Austria, Belgium, Germany, Luxemburg, The Netherlands, Switzerland
Le Twins
Worldwide
Sisters
Worldwide excl. : Turkey
Urbancode
Worldwide
Vegancode
Worldwide
M's/W's accessories
Sales Areas
Aspinal of London (Bags)
Worldwide excl. : United Kingdom
Il Bisonte
Worldwide excl. : Australia, Japan, Korea, United States, Taiwan
J&M Davidson (Shoes, Belts)
Worldwide excl. : Japan, United Kingdom, Taiwan
Women's Accessories
Sales Areas
A.Bocca
Worldwide excl. : Lazio (IT), Puglia (IT), Triveneto (IT)
Hvisk
Worldwide
Serpui (Bags)
Worldwide excl. : Brazil, Japan, United States
Thomas Neuman
Worldwide
Selection of Multilabel Boutiques
Videos
---
Recommended
Restaurants by
Daniele Ghiselli Showroom
Gattò
via Castel Morrone 10
Milan