This season's Rakuten Fashion Week Tokyo edition, which was held from March 14 to 19, 2022, was the first in two years to present a larger number of physical shows than digital presentations. A total of 54 brands, including Toga and Tomo Koizumi presented through "by R", the program supporting Japanese brands, sponsored by the Rakuten Group Inc. Modem selected six interesting brands to keep an eye on.
All Rakuten Fashion Week Tokyo's video Presentations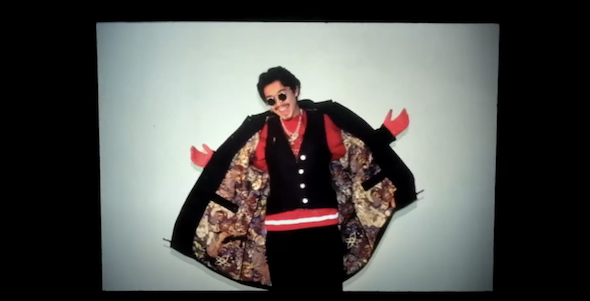 Seveskig Video FW 22-23
After graduating Tokyo Mode Gakuen College of Fashion & Design in 2002, Takanori Nagano launched his brand Seveskig debuting the FW Collectionin 2012. In 2018, Takanori won the Professional Category of Tokyo New Designer Fashion Grand Prix. After 8 years of releasing continuous collections and various collaborations, to seek & challenge his unveiled potential, Seveskig has specialized in leather products creating unique pieces that are sewn by hand.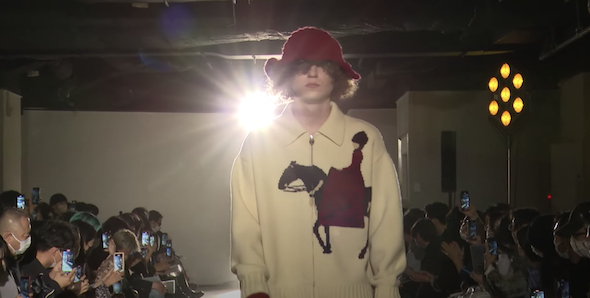 Shinyakozuka Video FW 22-23
The designer Shinya Kozuka graduated from Central Saint Martins in 2013 and founded his homonymous label in 2015. Shinyakozuka gives life to collections that explore blurred lines between expression and individuality. Bordering fashion is a constant theme; seldom literal with an emphasis on superior quality and functionality.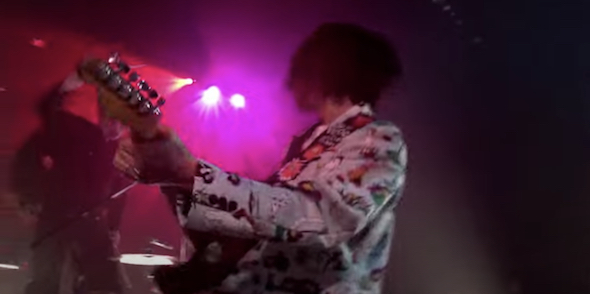 Kidill Video FW 22-23
Launched in 2014 by Hiroaki Sueyasu, Kidill takes inspiration from the punk world.The brand made its Paris official mens fashion week runway show debut during the 2021 FW season and won the 7th Tokyo Fashion Award 2022. For the FW 2022 show, Kidill opted for a punk rock live concert by the rock band Psysalia dressing the members of the band in his collection. Kidill FW22 is inspired by the art brut author and a lone artist Henry Darger.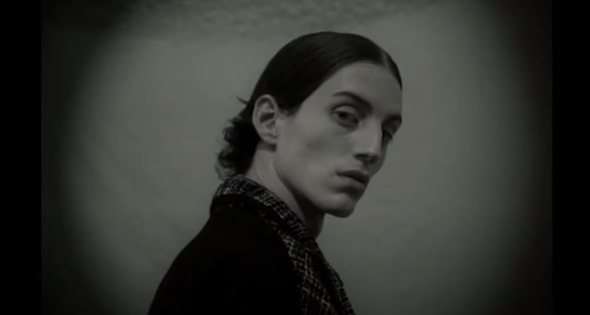 Meagratia Video FW 22-23
Born in Ibaraki in 1982, Takafumi Sekine graduated from Tokyo Mode Gakuen College of Fashion & Design. In 2012, the designer founded Meagratia. In 2019, the brand was the einnwe of the Tokyo New Designer Fashion Grand Prix. Under the theme, "Connection with One day", Meagratia displayed a FW 2022 collection connecting from the past into the future, with items made by fabrics of past creations cut into strips and woven like knits.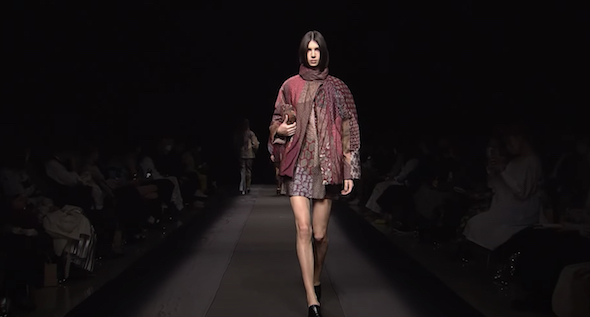 Malion Vintage Video FW 22-23
Eriko Ishida and Aki Shimizu are the duo behind the brand Malion Vintage found in 2016. Malion vintage used vintage clothes as fabrics to create modern looks for its fall 2022 collection that speak both to the past and to the present and with a focus on sustainability. Some pieces are made from vintage neckties, such as the down jacket made of a patchwork of 80 disassembled neckties.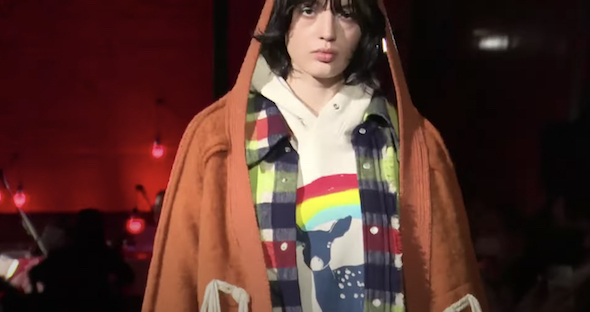 Base Mark Video FW 22-23
Launched in NY in 2014 by Shiho Kaneki, Base Mark's signature was always the layering and mixing other materials, making standard items more playful. For FW 2022 the brand presents a layered collection mixing color and texture creating several styling expressions. Base Mark's emphasis on wool material and tailoring, mixing layering and different textures aims at expressing the value of today's wool and at showcasing the change of the original image of wool.
Cover Image: The final of Malion Vintage FW 2022 show