Since 1984, Tuners Prize awards annually a visual artist born in or based in Great Britain for an outstanding exhibition or public presentation of their work anywhere in the world in the previous year. The Turner Prize Jury has shortlisted for artists (including three women and one non-binary artist of diverse age ranges, racial and cultural backgrounds) for the 38th edition of one of the most prestigious prizes in the world.

Heather Phillipson, Ingrid Pollard, Veronica Ryan, and Sin Wai Kin, are the four U.K.-based artists shortlisted for the prize, which will be awarded in December. The works of the finalists will be on display during an exhibition taking place at Tate Liverpool, in which the event had not taken place for fifteen years, from October 20 this year to March 19, 2023 with the winner announced in December 2022 at an award ceremony in Liverpool.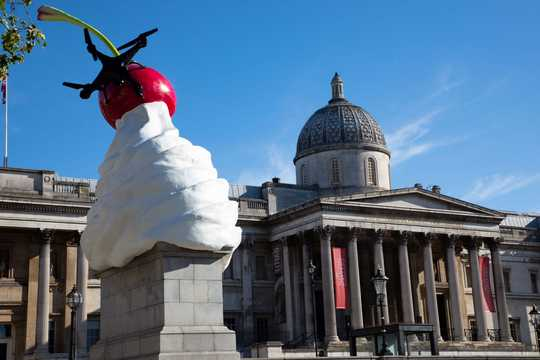 Heather Phillipson THE END, Fourth Plinth, Trafalgar Square, London 2020 © David Parry PA Wire

Heather Phillipson
Nominated for her solo exhibition Rupture No 1: blowtorching the bitten peach at Tate Britain, London and her Fourth Plinth commission, The End. Phillipson's wide-ranging practice involves collisions of wildly different materials, media and gestures in what she calls "quantum thought experiments".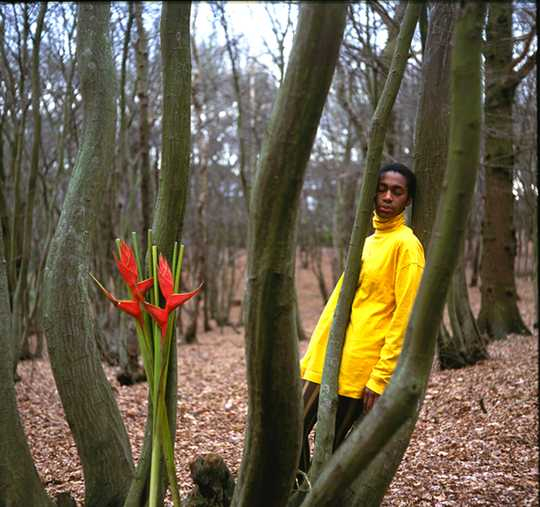 Ingrid Pollard, Self Evident (detail), 1992 © and courtesy of the artist

Ingrid Pollard
Nominated for her solo exhibition Carbon Slowly Turning at MK Gallery, Milton Keynes. Working primarily in photography, but also sculpture, film and sound, Pollard's work questions our relationship with the natural world and interrogates ideas such as Britishness, race and sexuality.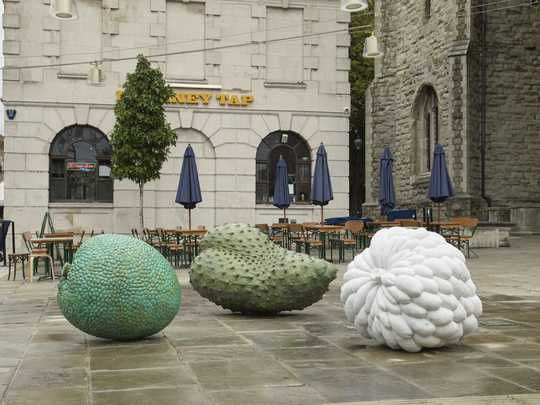 Veronica Ryan OBE, Custard Apple (Annonaceae), Breadfruit (Moraceae), and Soursop (Annonaceae), 2021. Commissioned by Hackney Council; curated and produced by Create London. Photo: Andy Keate. Courtesy the artist, Paula Cooper Gallery, New York, and Alison Jacques, London

Veronica Ryan
Nominated for her solo exhibition Along a Spectrum at Spike Island, Bristol and her Hackney Windrush Art Commission in London. Ryan creates sculptural objects and installations using containers, compartments, and combinations of natural and fabricated forms to reference displacement, fragmentation and alienation.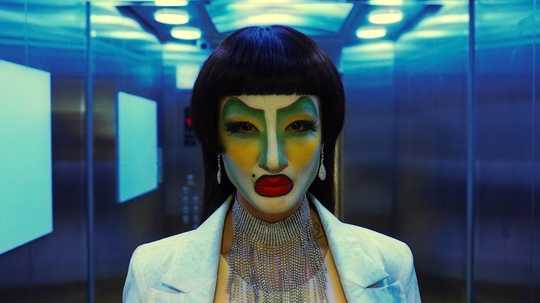 Sin Wai Kin A Dream of Wholeness in Parts (still), 2021 © the artist. Courtesy the artist, Chi-Wen Gallery, Taipei and Soft Opening, London. Produced by Chi-Wen Productions, Taipei. Supported by Hayward Gallery Touring for British Art Show 9

Sin Wai Kin
Nominated for their involvement in the British Art Show 9 and their solo presentation at Blindspot Gallery, Frieze London. Sin brings fantasy to life through storytelling in performance, moving image, writing, and print. Drawing on their own experience existing between binary categories, their work realises fictional narratives to describe lived realities of desire, identification, and consciousness.


Turner Prize 2022
Exhibition October 20, 2022 – March 19, 2023
Tate Liverpool
Royal Albert Dock Liverpool
Liverpool L3 4BB

Cover Image: Veronica Ryan, 'Along a Spectrum' (2021), installation view
Image: Sin Wai Kin, A Dream of Wholeness in Parts (still), 2021 © the artist.